One of the many highlights of this year's IN|VEST conference was John Siracusa's Bank On It podcast, recorded live onsite. John interviewed several of the key speakers, including our own Anton Honikman, who stopped by to chat about his session "Better, Faster, Smarter: Digital Transformation Through Client Data" with Aite Group's Alois Pirker.
Anton's in excellent company in this episode (2 of 3 from the conference), including Addepar's Eric Poirier, Smartleaf's Gerard Michael, and Capco's Kapin Vora.
Anton's interview begins at the 23:25 mark. Here are some highlights from the recording:
The data revolution is coming. The focus for the last few years has been on improving the digital experience, but that can only go so far without true harnessing of the data assets. I'm talking about capturing more data on customers to drive insights, to drive digital experiences, to drive AI and analytics.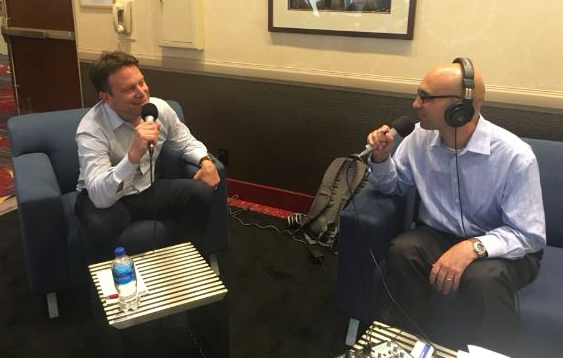 We're hearing a lot about AI here at the conference, but you can't power AI if you don't have the data. We're about to embark on a data revolution and all sorts of interesting things will flow from that — AI, BI, you name your buzzword — but it all starts with the data. Data is the prerequisite for harnessing that transformation.
We're headed towards the confluence of multiple flavors of retail financial services for consumers — investments, planning, liabilities, spending, budgeting… The next generation of wealth management needs to make this coalesce, to capture all of that and put it together in a unified digital offering for their consumers. 
Hear more on Episode 144 of John Siracusa's Bank On It podcast. (And see more of our experience at IN|VEST 2018 here and here.)