Another year, another great
IN|VEST
. The conference is in its fourth year, and word is out that it's one of the premier wealth management events, with its largest audience to date. As with any conference it was a whirlwind – of ideas, of networking, of learning. Buckle up for the recap!
The Life Blood of Digital Transformation
CEO Anton Honikman partnered with Alois Pirker from Aite Group to talk about Digital Transformation Through Client Data. Anton revealed some personal information on his awkward neck size, and Alois discussed how leading firms are putting their client data to work.
FinancialPlanning.com wrote a great summary of the session, and quite a few of Anton & Alois's insightful quotes got attention on Twitter and in conference recaps. In fact there were so many words of wisdom from these two that we're going to dedicate a SlideShare to the highlights. (Update: here it is!)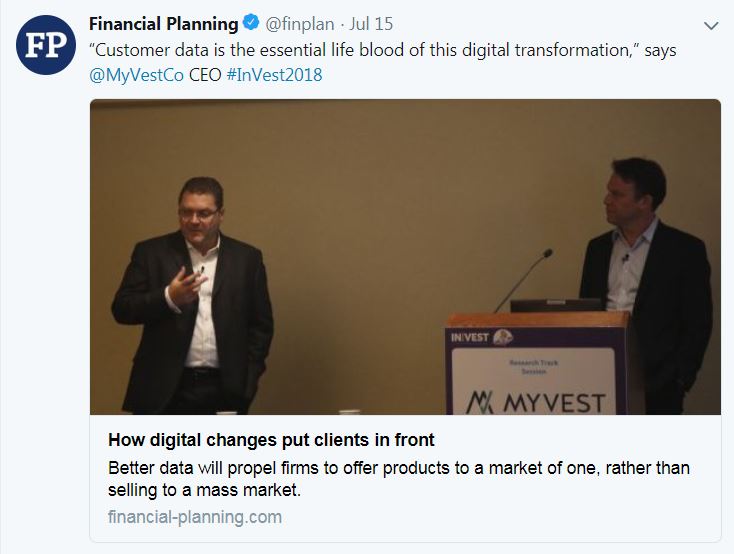 State of Digital Platforms
We were humbled to be so favorably featured in the Vendor Strategy Field Report session, headlined by some of the most respected consultants in the business — Doug Fritz, Gavin Spitzner, Will Trout, and Craig Iskowitz.
During the session Doug Fritz asserted, "MyVest has a deep digital experience; you would be proud to have your clients on that platform." Stop, we're blushing.
Sock It To Me
Just like last year, our "Limited Edition MyVest Socks" were one of the most popular giveaways of 2018. They even got a shout-out from the conference chairman, Sebastian Dovey.
What was most fun to see was how many other exhibitors hopped on the sock train this year (we're proud to be the sock pioneers from all the way back in 2017).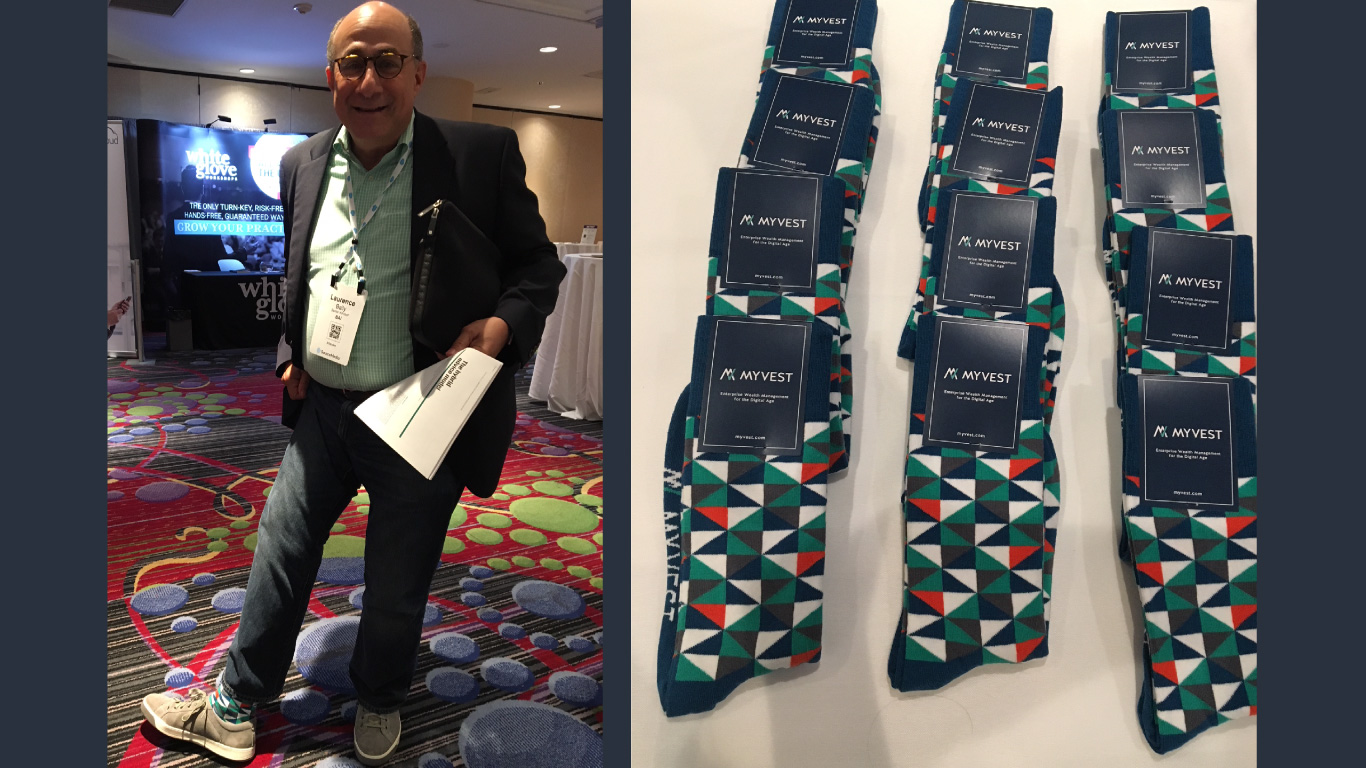 Deep Thoughts with Anton
And to wrap it all up, Anton was interviewed for John Siracusa's Bank on It podcast on his overall thoughts on this year's conference. We can't wait to hear John's conference recap! (Update: here it is!)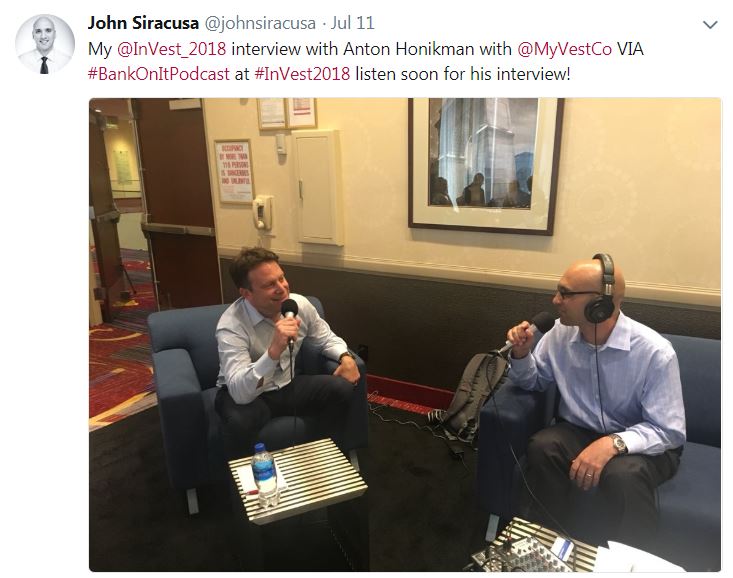 Celeb Spotting
Perhaps the most exciting part of the entire conference was the celebrity sighting by our marketing team. Not just an industry celeb, but a bona fide Hollywood movie star.
John Wick 3 was being filmed near the hotel and we got a grainy video of Keanu Reeves. Look closely: he's the guy stepping out of a cab and into the (fake) rainy NYC streets.