We've been a part of IN|VEST conference since it's inaugural year, and we'd say this was the best one yet. We always love learning about innovations in the digital wealth industry, seeing old friends and making new ones, and of course checking out new swag. This year we noticed a LOT of socks. Hey, we're always happy to be industry trendsetters.
Here are some of our personal highlights from this year's event: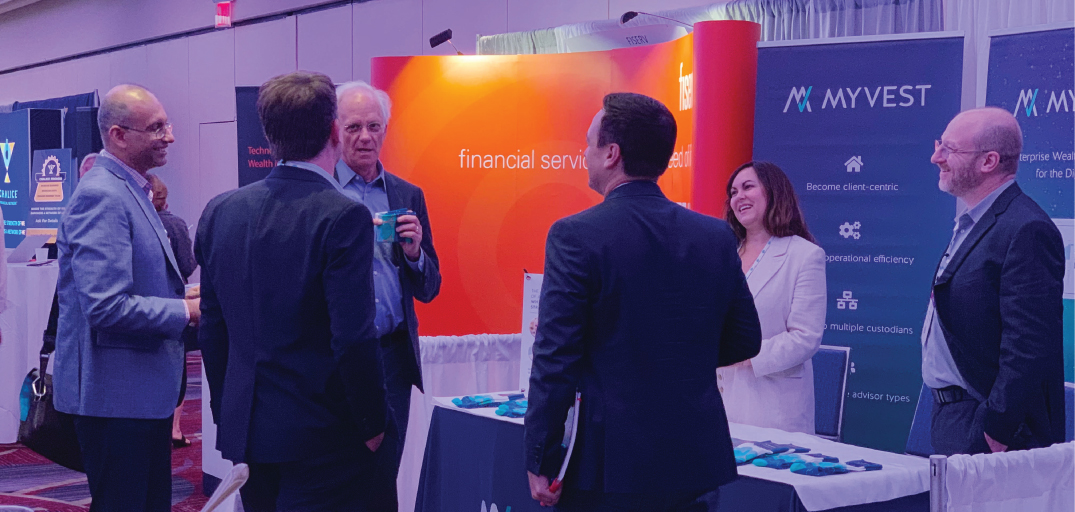 The Attention Span of a Goldfish
MyVest CEO Anton Honikman and TIAA Chief Digital Officer Scott Blandford spoke at the Industry Innovation Lunch on The Attention Span of a Goldfish: What's Driving Digital Strategy at TIAA.
In a world where attention spans are limited (to say the least), what's a 100-year-old financial institution like TIAA doing to break through the noise? Scott and Anton sat down to chat about that, and how MyVest fits into that digital strategy.
See highlights from the standing room only session.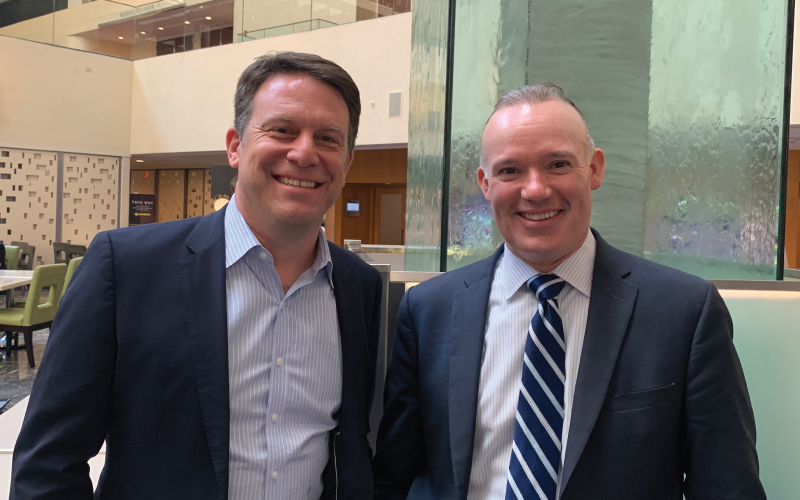 Elsewhere in the News
Financial Planning's Charles Paikert highlighted the successful MyVest/TIAA acquisition in "How to Make a Fintech Acquisition Work."
If you're looking for a great IN|VEST 2019 conference recap, check out Gavin Spitzner's take on this year's event.
Got Socks?
Until next year, we hope you're enjoying your 2019 Limited Edition MyVest Socks as much as SmartAsset's Kevin McNee. (Don't have a pair yet? Reach out to our Marketing Manager Ashley Walley at awalley@myvest.com and we'll send you some!)