In part two of his chat with MEDICI Studio's Shannon Rosic, CEO Anton Honikman talks about the two hot topics he was excited to hear about at IN|VEST West — the death of the term "robo" and the rise of personalization.
"I'm thrilled that we're finally putting a dagger in the term robo! The incidence of that word has gone down dramatically at this conference compared to conferences past, and I think that's a good thing for everybody. It's a much abused and much misunderstood word."

"There's this idea that there's a war between incumbents and startups. But it's really about how can we use digital technology to provide a better service to our customers. And all modern successful financial institutions will be doing some version of that."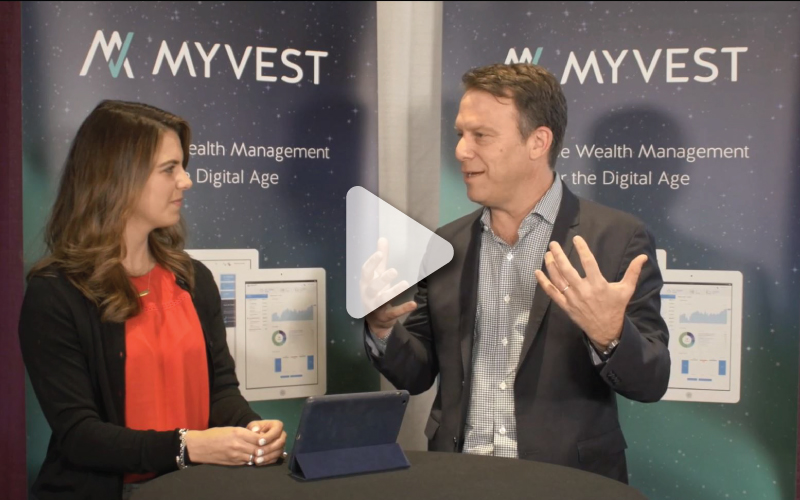 "Personalization and tax management seem to be a recurring theme. If we focus of personalization and tax management it takes what could otherwise be commoditized and brings it to being something more customer-centric."

"This is something MyVest has been espousing for many years, and it's reassuring to see that the industry is finally moving in that direction."
Watch the full video to find out why Shannon said we're "ahead of the Amazon effect" and hear more about our plans for future innovation.
See more highlights from our time at IN|VEST West, and check out part one of his chat with Shannon where he talks about his "big bet" for the future of wealth management.